"To achieve a culture of philanthropy, your organization will need to make a shift in thinking and its approach to the work. This is a big fundamental value shift. Those who have been most successful at raising top dollars are those who have a shared understanding in the core value of a culture of philanthropy."
Michelle Yeung, CFRE
Instructor – Toronto, ON
Course Details
Do you know the value of fundraising, but aren't sure where to start? This course is designed to spark new ideas to kickstart or reimagine fundraising at your organization and in your role.
In this course you will gain a better understanding of the impact of a culture of philanthropy, the fundraising cycle and fundraising mix. You will learn how to build your fundraising capacity from the ground up.
Skills Covered
Building a Case for Support
Fundraising Mix
Fundraising Cycle
Building Fundraising Capacity
What is an integrated fundraising plan?
Who Should Take This Course
Arts professionals with a fear of fundraising
Arts professionals new to fundraising or looking for a refresher
Arts professionals at small organizations
Arts professionals at organizations without a dedicated fundraising team
Time Commitment
Register now
Ready to get started? This course offers a free preview so you can jump right in.
Your Instructor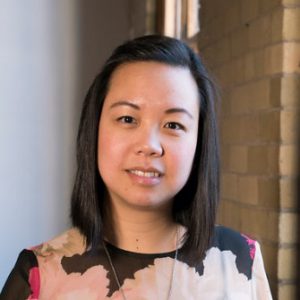 Michelle Yeung
Instructor – Toronto, ON
Michelle Yeung has 20 years of experience in working in the arts, a successful track record in arts management with a commitment to volunteerism and a culture of philanthropy. She has been a professional  fundraiser for 15 years and is also a Certified Fundraising Executive. Her career includes working at such organizations as The School of Toronto Dance Theatre, Toronto Arts Foundation, Tafelmusik, and Factory Theatre, to name a few.  She has also served on boards including Prologue Performing Arts, Mass Culture and Cahoots Theatre Company. Learn more or contact Michelle on LinkedIn.
Sounding Board
This instructor is available for 1x1 support through The Arts Firm's Sounding Board. Book your personalized session and receive expert advice to help you get clarity and achieve your goals. Schedule a confidential online voice or video call today.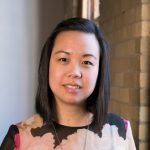 Michelle Yeung
Instructor – Toronto, ON
Course Topics
Themes and terminologies used within this course and by its instructor, and related materials.
Understanding a Culture of Philanthropy

A culture of philanthropy is an organizational ecosystem where a dynamic group of players (internally and externally) come together to create art and to raise funds cohesively, collaboratively and with trust.

Understanding the Fundraising Mix & Cycle

The mix and the cycle are centered around connecting philanthropy to the art and your mission.
How to Get Started & Build a Plan

Organizational readiness requires that you have a strong mission, vision and values, a positive brand image, and visible leaders that support the organization.
Download
Course Syllabus
Sign up to receive a detailed PDF course syllabus and be notified with course news and updates.