"Intentional listening will help you build trust, resolve conflict, work through uncertainty, gain clarity and boost confidence. Harness the power of intentional listening and see the transformative impact it can have on your career in the arts."
Karen Choi
Instructor, Toronto ON
Course Details
Whether your job is figuring out what attracts audiences, building trust with major gift-givers or becoming clear on your artistic goals, communication is at the heart of what you do. We need to be able to connect with people, and listening is a key part of that job. Making your team feel seen, heard and appreciated requires intentional listening.
Intentional Listening for Better Connections in the Arts is a practical online course designed to help leaders and professionals in Canadian arts organizations connect more deeply with their teams and audiences. Instructor Karen Choi guides you through the fundamentals of intentional listening, acknowledging barriers to effective listening, and putting your new skills into practice. By fostering a culture of intentional listening, you will be able to build trust, resolve conflict, gain clarity, and boost confidence. This course takes approximately 45 minutes to complete and includes reflections, guides, a downloadable framework, and a certificate upon quiz completion.
Listening is a superpower. After taking this course, you'll walk away with a set of tools to get and give the most out of every conversation you participate in. And you'll feel excited to go out and start listening with more intention. Join now to unlock the full potential of intentional listening!
Skills Covered
Understanding the fundamentals of listening
Acknowledging barriers to effective listening
Putting intentional listening skills into practice
Who should take this course
Arts professionals
Arts leaders
Change-makers
Culture creators
Time commitment
Register now
Ready to get started? Register for instant access.
Your Instructor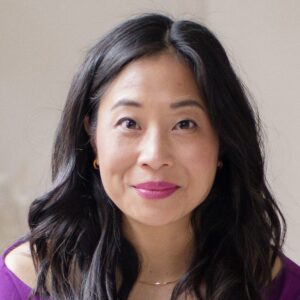 Karen Choi
Instructor – Toronto, ON
With her trademark enthusiasm and values-centred approach to collaboration, Karen Choi (she/her) is committed to helping arts organizations connect with audiences in two ways:
In coaching, Karen helps arts administrators and performing artists energize their work and lives. Trained as a professional coach at Adler, she specializes in creating clarity, breaking through inner barriers, and burnout recovery. Recent clients include the Association for Opera in Canada and Women in Musical Leadership, led by Tapestry Opera.
Through content strategy and marketing, Karen creates fun and meaningful experiences that boost engagement and brand awareness. Recent clients include Loose Tea Music Theatre and SweetWater Music Festival.
After roles in communications at the Toronto Symphony Orchestra and The New Classical 96.3FM, Karen's spent the past decade walking the entrepreneurial path. Based in Toronto, you might find Karen exploring the Bluffs with her husband, Usic, their two daughters, and Arlo, the dog.
Sounding Board
This instructor is available for 1x1 support through The Arts Firm's Sounding Board. Book your personalized session and receive expert advice to help you get clarity and achieve your goals. Schedule a confidential online voice or video call today.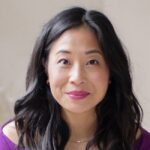 Karen Choi
Instructor – Toronto, ON
Course Topics
Listening Fundamentals

Going back to the basics to upgrade your communication skills

The Levels of Listening

A powerful framework for helping you improve your listening
Practical Tools

Overcoming barriers and putting these lessons into practice
Download
Course Syllabus
Sign up to receive a detailed PDF course syllabus and be notified with course news and updates.