"As the arts administrative sector continually adopts the digital tools at our disposal, the ability to reach target audiences has never been greater. But how well do we know these audiences? More importantly – what do we want to know about them?"
Tim Crouch
Instructor, Toronto ON
Course Details
Have you always wanted to know more about your audiences? Have you been asked to create a survey, but don't possess the proper tools or understanding of the purpose of the survey?
This course has three main objectives:
To help you zero in on the purpose/question of your survey.
To learn the basics of putting together a survey, including various platforms
And how to analyze results for actionable next steps.
Skills covered
Questions to ask when setting your survey goal
Different types of surveys, including online platforms
Determining how to write effective questions, exploring the myriad of different types.
Skip logic and putting together your survey
Packaging your final survey to encourage results
Tips for analysis and action
Who should take this course
Arts Professionals in Marketing & Comms Departments
Entrepreneurial artists building their audiences
Arts Professionals in small to mid-sized organizations
Time commitment
Register now
Ready to get started? This course offers a free preview so you can jump right in.
Your Instructor
Tim Crouch
Instructor – Toronto, ON
My name is Tim Crouch, and I'll be your instructor and guide throughout this surveying course. I have a background in the performing arts, having received my Bachelors and Masters of Music in Flute performance. Rather than entering a career path of performance, however, early on I discovered that my true passion lies in arts administration, and increasing the accessibility of arts and culture in Canada. I've held senior-level marketing positions at Tafelmusik Baroque Orchestra and Chamber Choir and Soundstreams, and have now moved into general management. I have been on the Board for Musicworks Magazine and Guild Festival Theatre, and have sat on various committees, including the Juno Awards Classical Nominations Committee, the Orchestras Canada Digital Committee, and the Kawartha Lakes Arts Council Communications Committee. Learn more or contact Tim on LinkedIn.
Sounding Board
This instructor is available for 1x1 support through The Arts Firm's Sounding Board. Book your personalized session and receive expert advice to help you get clarity and achieve your goals. Schedule a confidential online voice or video call today.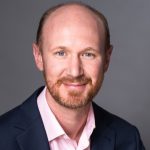 Tim Crouch
Instructor – Toronto, ON
Course Topics
Themes and terminologies used within this course and by its instructor, and related materials.
1. Goal-Setting.

How to determine what you really want to know, who to ask, and starting to think about intent-focused questions.

2. Types of Surveys

Beyond online, there are a host of ways to get information from your audience. Focus groups, interviews, phone calls, and at events are all possibilities.

3. Writing effective questions.

Nominal and ordinal types, setting objective tones, keeping it easy, and other tips.
4. Putting together your survey.

Skip logic, how to avoid survey fatigue, considerations when going beyond your core audience, and of course, testing.

5. The aftermath.

Doing your analysis, sharing with your team, and what next.
Download
Course Syllabus
Sign up to receive a detailed PDF course syllabus and be notified with course news and updates.