"To become as effective in the virtual space as in a live concert hall, arts organizations need to develop the same care and coherence for their virtual performances as they have for their in-person ones. The Virtualizing for the Performing Arts course covers both the fundamentals and the deeper strategic considerations that lead to great virtual programming."
Blanche Israël
Virtualizing for the Performing Arts course lead
Course Details
The Virtualizing for the Performing Arts program explores the why and the how of virtual performance in the performing arts. Our blend of self-directed and guided learning is tailored to arts managers who want to better understand how to program a seamless, professional virtual performance.
The program begins with the Virtualizing for the Performing Arts – Fundamentals course. It is a deep dive into the essential basics of presenting performances online, with a focus on streaming. You will learn how to select platforms, what equipment and lighting you need, and much more. At the conclusion of the course, you will be able to confidently navigate the new landscape of virtual performances.
This course is not designed for:
– Experienced technical staff
– A/V engineers
– Broadcasters
– Technicians
Skills Covered
Streaming Fundamentals
Virtual Platforms, Delivery, and Presentation
Lighting, Image Sources, Video Basics, Equipment & Setups
Audio & Network
Troubleshooting, Testing, & Planning for the Worst
Who Should Take This Course?
Marketing, Development, and Operations staff
Artists and arts workers who are relatively new to streaming
Board members
Executive Directors
Artistic Directors
Time Commitment
Virtualizing for the Performing Arts – Fundamentals
6 x self-guided lessons
Register now
Ready to get started? This course offers flexible enrolment fees for accessibility purposes. Please select the pricing category most relevant for you.
Your Instructor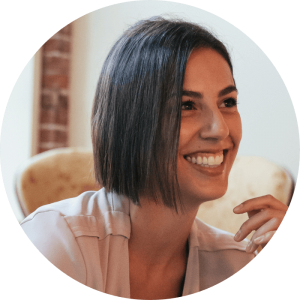 Blanche Israël
Instructor – Halifax, NS
Blanche Israël is a multilingual Canadian performing arts consultant, cellist, and the founder of proScenium Services. After studying cello in Montreal for nearly two decades, Blanche graduated from the Arts Management Specialist program at the University of Toronto in 2014, where she later returned as a sessional instructor. During the pandemic, Blanche launched Streamium, a virtual performance support service for Canadian artists and arts organizations. She also has experience in front of the camera – as a cellist with JUNO Award-winning Indigenous tenor and composer Jeremy Dutcher.
Sounding Board
This instructor is available for 1x1 support through The Arts Firm's Sounding Board. Book your personalized session and receive expert advice to help you get clarity and achieve your goals. Schedule a confidential online voice or video call today.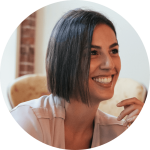 Blanche Israël
Instructor – Halifax, NS
Course Topics
Themes and terminologies used within this course and by its instructors and related materials.
Streaming Fundamentals


The "why," "who," and "where" of virtual performances, and an introduction to some of the decisions that need to be made before you start planning your virtual performance.

SPLAIN


Virtual performances of all kinds require consideration of six main factors, summed up in our Virtualizing course acronym, SPLAIN: Staging, Power, Lighting, Audio, Image, and Network. Learn the fundamentals for each of these considerations that will help you make decisions about staffing, equipment, venue, platforms, and more.
Virtual Platforms, Delivery and Presentation


Learn about the different types of platforms you may need for your virtual performance, and how to select them. Platforms include software used for behind-the-scenes conversation, encoding, broadcasting, multi-platform streaming, comment monitoring, and ticketing/monetizing.

Backup Planning


The show must go on… even virtually! Planning for and thinking through potential failures will allow you to meet your commitments to audiences and ensure performers feel supported.