"Building and maintaining a website for your arts organization can be complicated… but it doesn't have to be! Join me in this course for a step-by-step introduction to getting started on your website."
Stephen Bell
Instructor, Toronto ON
Course Details
This on-demand course is a beginner's guide to creating, updating and promoting an arts organization's website. It presents step-by-step instructions to the complete website lifecycle, starting from the beginning right through to promoting an existing website. You'll learn a relevant set of practical skills that can be put to work right away. After taking this course, you'll be able to determine user needs, design a site, drive traffic to a site, and evaluate website effectiveness.
You may also like:
Skills Covered
Fundamentals of UI/UX Design
Wireframe & Prototyping Tools
Desktop & Mobile Design
Fundamentals of Branding
Web Accessibility
Google Analytics
Web security
Social Media
Email Marketing
SEO & SEM
Who should take this course
Arts administrators responsible for the organization's website
Those who may have little or no web experience
Time commitment
Register now
Ready to get started? Register for instant access.
Your Instructor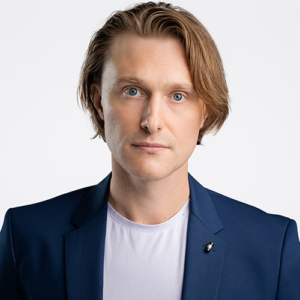 Stephen Bell
Instructor – Toronto, ON
Founder and Creative Director of the film and web design studio, Coffeeshop Film & Creative, Stephen Bell is a UX/UI Designer and Director of Photography based in Toronto, Ontario. Upon studying at the Ontario College of Design, Stephen and a team of a designers and creatives founded Coffeeshop Film & Creative which quickly grew into a leading Toronto media studio with over 100 clients in industries ranging from the arts to construction and finance. With an approach to minimalist and clean design, Stephen has created over 75 custom desktop and mobile web and web app builds, while receiving recognition and award honours.
Stephen is also an accomplished operatic tenor, and was a member of the Calgary Opera Young Artist Program, he has performed with companies across Canada, US and Europe. Stephen has performed with the Canadian Opera Company in over 85 productions as a member of the chorus, small roles and understudies.
Course Topics
Building Your Website

Determining user needs; elements of a successful arts website; finding inspiration; self-build vs working with a designer; UI/UX fundamentals; web accessibility

Maintaining Your Website

Updating your website; Google Analytics; security considerations
Promoting Your Website

Social media; email; Search Engine Optimization (SEO); Search Engine Marketing (SEM)
Download
Course Syllabus
Sign up to receive a detailed PDF course syllabus and be notified with course news and updates.